Quick View
The 1989 album changed my life in countless ways, and it fills me with such excitement to announce that my version of it will be out October 27th. To be perfectly honest, this is my most FAVORITE re-record I've ever done because the 5 From The Vault tracks are so insane. I can't believe they were ever left behind. But not for long! Pre-order 1989 (Taylor's Version) now.
Package details:
1989 (Taylor's Version) Vinyl
21 Songs
Including 5 previously unreleased songs from The Vault
1 of 4 Editions: Collectible album gatefold jacket with unique front and back cover art
2 Crystal Skies Blue vinyl discs
1 of 4 Editions: Collectible album sleeves including lyrics and never-before-seen photos for each version
Quick View
Meteora, Linkin Park's ground-breaking second album, was released in March 2003 and included the global hit singles "Somewhere I Belong", "Faint", "Numb", "Breaking The Habit" and "From The Inside." It has sold over 8 million copies in the US and has been certified multi-platinum, platinum, or gold in 15 countries. 
 
To mark the 20th anniversary of this landmark release, it is being re-issued in multiple formats: Limited Edition Super Deluxe Box Set, 4 LP Deluxe Vinyl Box, 3-disc Deluxe CD and digital: all containing a wealth of previously unreleased or rare tracks. Among the unreleased tracks are several gems unknown to Linkin Park fans, including "Lost" - a fully realized track from the 2002 album recording sessions featuring stunning vocals from Chester Bennington.
 
The Super Deluxe Box contains 5 LPs, 4 CDs and 3 DVDs:
VINYL: Meteora, Live In Texas – the full concert released on vinyl for the first time, and Live in Nottingham 2003, an unreleased legendary live concert from March 2003. The two live albums on vinyl are exclusive to the Super Deluxe Edition
CD: Meteora, LPU Rarities 2.0, Live Rarities 2003-2004, Lost Demos
DVD: 4 previously unreleased concerts, plus the new "Work In Progress" lifestyle documentary.
The beautifully designed box also includes many exclusive contents: 40-page book with band commentary, 36 x 24 poster, sticker sheet, stencil, and 12 x 12 litho designed by Delta: the renowned street artist featured on the album cover.
 
The 4-LP Deluxe Vinyl Box and 3 CD formats include:  Meteora, plus LPU Rarities 2.0 and Live Rarities 2003-2004 (unavailable on vinyl elsewhere). 
Quick View
A little over a decade ago Logic was sleeping on Big Lenbo's basement couch in College Park, Maryland. Months later he would sign his first record deal and his life then changed forever. With his career taking off, Logic gave everything to his work. For years he did album after album, tour after tour, interview after interview. And it paid off - but at a severe cost to his mental health. Logic knew if he was going to continue his relationship with music, it would have to be on his own terms. Introducing College Park, Logic's debut independent album. In College Park, Logic tells the story about a kid from Maryland who was tired of sleeping on couches… and changed that the only way he knew how. 
Quick View
3 Feet High and Rising is the debut studio album by hip hop trio de la Soul and was released on March 3, 1989. It marked the first of three full-length collaborations with producer Prince Paul, which would become the critical and commercial peak of both parties. Critically, as well as commercially, the album was a success. It contains the singles, "Me Myself and I", "The Magic Number, " "Buddy, " and "Eye Know". The album title came from the Johnny Cash song "Five Feet High and Rising". It is listed on Rolling Stone's 200 Essential Rock Records and The Source's 100 Best Rap Albums. When Village Voice held it's annual Pazz & Jop Critics Poll for 1989, 3 Feet High and Rising was ranked #1. It was also listed on the Rolling Stone's The 500 Greatest Albums of All Time. Released amid the 1989 boom in gangsta rap, which gravitated towards hardcore, confrontational, violent lyrics, de la Soul's uniquely positive style made them an oddity beginning with the first single, "Me, Myself and I". Their positivity meant many observers labeled them a "hippie" group, based on their declaration of the "D.A.I.S.Y. Age" (Da. Inner. Soul. Yall). Sampling artists as diverse as Hall & Oates, Steely Dan and The Turtles, 3 Feet High and Rising is often viewed as the stylistic beginning of 1990s alternative hip hop (and especially jazz rap).
Quick View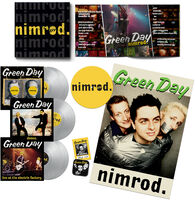 Nimrod, Green Day's fifth studio album, was originally released on October 14 1997. The Billboard Top 10 LP declared "Green Days best!" by Kerrang was driven by the hit singles "Hitchin' A Ride", "Redundant", "Nice Guys Finish Last" and "Good Riddance (Time of Your Life)" the latter of which has sold 5 million copies in the US alone.  The song was written as a spiteful ballad and has evolved into the soundtrack of everyone's seminal life moments; even being featured in the Seinfeld series finale.  The album has sold over 3 million copies in the US (triple platinum) and has been certified multi-platinum, platinum, or gold in several other countries, including the UK, Japan, Canada, Australia and Spain.

This 25th Anniversary Edition includes the original album, one disc of previously unreleased Nimrod demos, and a live set from Philadelphia recorded one month after Nimrod was released. 

The 14 track demos disc includes two unreleased Green Day tracks ("You Irritate Me" and "Tre Polka"), plus a cover of the classic Elvis Costello song "Allison" (previously unreleased).

The live album was recorded at The Electric Factory in Philadelphia on November 14 1997. The 20-song set includes several songs from Nimrod, plus fan favorites from their previous albums and singles.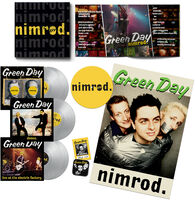 Quick View
Andy Shauf's songs unfold like short fiction: they're densely layered with colorful characters and a rich emotional depth. On his new studio album Norm, Andy Shauf's songwriting veers decidedly more oblique, hinting at sinister happenings and dark motivations. The result: an intoxicating collection of mellifluous melodies and beguiling lyrics. Levitating, synth-laden atmospherics drive Shauf's storytelling on 'Norm,' mixed by Neal Pogue (Tyler, the Creator).
In 2016, The Party catapulted Andy Shauf to indie notoriety, followed by 2020's The Neon Skyline which landed Andy Shauf performances on Jimmy Kimmel Live! and CBS This Morning: Saturday, a Polaris Prize nomination, and mentions on several best-of lists — among them, a track on Barack Obama's playlist and praise from Pitch- fork, The Atlantic, Esquire, Stereogum, and more.
Quick View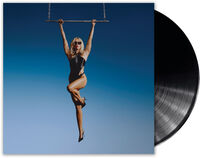 Endless Summer Vacation is the eagerly anticipated new album from recording artist, songwriter, and trailblazer Miley Cyrus. This collection is Miley's eighth studio album, and the follow up to 2020's album, Plastic Hearts. 2023 finds Miley the strongest and most confident she's ever been, with the music and imagery of Endless Summer Vacation serving as a reflection of that. The album was recorded in Los Angeles and produced with Kid Harpoon, Greg Kurstin, Mike WiLL Made-It and Tyler Johnson.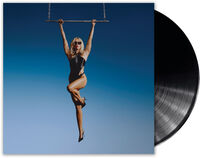 Quick View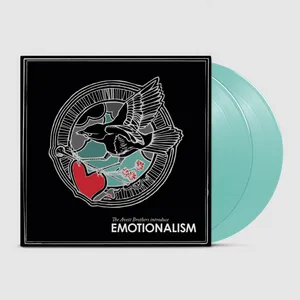 RSD Essential 039 * The Avett Brothers' 2007 release "Emotionalism" is the album that caught the attention of legendary producer Rick Rubin and got him to sign the band to their first major studio. "Emotionalism" also was their first album to crack the charts. Full of new Folk, Blues and Bluegrass riffs for a modern world, it is a lively take on everything from romance to paranoia. Of course, they still kick in some solid Rock 'N' Roll for good measure.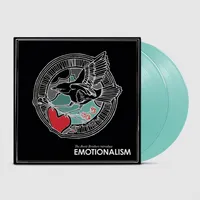 Quick View
Gearing up for another pivotal creative chapter, GRAMMY® Award-winning UK singer, songwriter, multi-instrumentalist and producer James Blake has released "Big Hammer," the debut single from his forthcoming, sixth studio album Playing Robots Into Heaven which will be released on September 8, 2023. Playing Robots Into Heaven follows the critically acclaimed Friends That Break Your Heart and will see James return to the electronic roots of his Hessle, Hemlock and R&S records days. It will also nod to his latest creation, the CMYK event series with Ronda INTL which kicked off in Los Angeles last March and will be venturing to London on July 6th.
Quick View
This new Deluxe Edition features the original 12 tracks including the hit singles "Ghost Story" and "Hate My Heart," plus 6 additional songs including "Take Me Out" and her latest single "Out Of That Truck." Carrie is a true multiformat, multimedia superstar, spanning achievements in music, TV, film, and as a New York Times bestselling author and successful entrepreneur. She has sold more than 85 million records worldwide and recorded 28 #1 singles (14 of which she co-wrote).
Quick View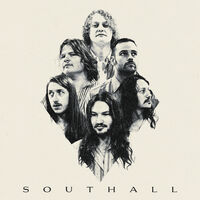 Read Southall can sure turn a phrase. "This record is the gasoline for the love machine," he says of the band's new album, the exhilarating and self-titled Southall. The record sparks and burns with 11 crank-it-up songs that expertly combine country, rock & roll, and the dust and grit of the band's native Red Dirt scene. Produced by Eddie Spear, Southall manifests the true band album that singer Read Southall first envisioned, a band's album that roars with raw and loud collaborative power with glimpses of hard rock and metal, along with easygoing back-porch vibes. The group formerly known as the Read Southall Band now makes music where every member of Southall brings lyrics, melodies, and full songs to the table. "It's the colors of different people with different influences making music," Southall says. That's why we changed our name to Southall."
Quick View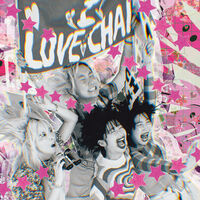 The Japanese band Chai cast a spell on the world in 2017 with their debut album, PINK, a collection of songs that introduced their singular brand of playful pop. The enthusiastically feminist follow-up, PUNK, raked in accolades from the music press and fellow artists. That led to WINK, which Chai made via remote Zoom sessions, a limitation that became a strength by allowing MANA (lead vocals and keys), KANA (guitar), YUNA (drums), and YUUKI (bassist-lyricist) to collaborate with artists abroad to create a work that found catharsis in their international community. Unlike WINK, the band's new self-titled album finds Chai returning to their roots, drawing inspiration from city pop, J-pop, and their Japanese heritage. The album might be the perfect distillation of Chai's ethic: it urges listeners to keep moving through this life with joy and passion. Per MANA: "It's not about winning or losing as competition, but about what you need to do, personally, to feel you've won."
---